When you are ready to take your photography to the next level, the next logical step is to add to your selection of SLR lenses.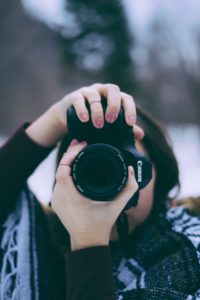 Lenses for DSLR cameras give you the ability to shoot with different perspectives and to capture scenes in new ways. There are seemingly endless options, from long telephoto lenses for sweeping landscapes to macro lenses for intense close-ups.
We took a look at some of the best Canon lenses for beginners, but we wanted to also talk about some additional lens options for photographers of all levels through third-party manufacturers.
Third-party manufacturers make lenses that fit with several different camera bodies via mounts specific to the brand. These tend to be much less expensive than first-party (such as Canon and Nikon) lenses, but they often still offer high quality. Some of the most popular third-party manufacturers are Sigma and Tamron. This guide will take a look at some of the best Sigma lenses for your Canon camera body.
About Sigma Lenses
Sigma is a popular lens among many photographers, including pros. They are known for producing quality lenses of all varieties for over 50 years.
There are three lines of Sigma lenses: Sport, Contemporary, and Art. In addition, Sigma has a variety of lenses meant for certain types of shooting, such as landscape, portraits, and weddings. For formats, Sigma manufactures lenses for both crop sensor (DC for APS-C) and full frame (DG). You'll see the same kinds of features on Sigma lenses versus first-party lenses with their own terminology. Examples include:
OS: Optical Image Stabilization, to minimize vibration
HSM: Hypersonic Motor, for fast and quiet focus
EX: High-quality, professional lens
Buying Sigma Lenses
As with first-party lenses, you will want to determine which lens is best for your specific needs. This typically means understanding the type of shooting you do most often (la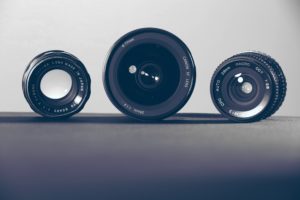 ndscape, sports, architecture, and so forth) and the characteristics you want from a lens. This will help you narrow down the selection so you can find the best fit.
Sigma lenses offer the various focal lengths, speeds, aperture, and so forth that first-party lenses provide. When you purchase a Sigma lens, the only thing you need to do differently is be sure you're buying the right mount for your camera. This is easy to find – most sellers simply label them "Canon Mount" or "Nikon Mount."
There are some who only swear by first-party lenses, but many photographers love Sigma's offerings and quality. Sigma is much more budget friendly in most cases, so they tend to be more accessible to many enthusiasts and professionals alike.
Best Sigma Lenses
Without further ado, here are our picks for the best Sigma lenses for your Canon SLR.
The Sigma 10-20mm f/3.5 EX DC HSM is an excellent wide-angle lens. If you are a landscape photographer, this is a great, affordable option. It also does fantastic in low light situations, and the Super Multi-layer coating reduces both flare and ghosting.
This lens is also well liked by real estate and architecture photographers thanks to its wide angle and excellent construction. The EX in the name indicates that it has superior quality, and this is evident in everything from the glass to the overall feel of the lens. Do take note of the compatibility, however: this lens is for APS-C format and will not work with full frame SLR cameras.
Sigma 17-50mm f/2.8 EX DC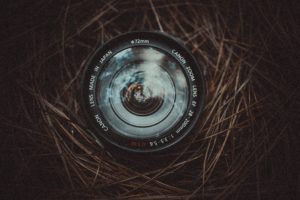 The Sigma 17-50mm f/2.8 is a large aperture standard zoom that takes sharp images and is ideal for both portraits and landscapes. It features OS, Sigma's image stabilization technology and has HSM – a fast and nearly silent autofocus. This is a great lens for low light shooting, and is overall a very versatile lens.
Like the previous lens, this is a DC (APS-C format) lens, so it is not meant for full frame bodies like the 5D Mark III. Also like the previous lens, the 17-50mm f/2.8 is an EX and features high-performance glass for the best possible image quality. This is a wonderfully versatile lens that can handle your low light shoots.
Sigma 150-600mm f/5-6.3 Contemporary DG OS HSM
This full frame 150-600mm f/5-6.3 is a top choice for many wildlife photographers. The OS and telephoto zoom makes it simple to get great shots of birds and other wildlife from a distance. You get sharp, clear shots and a handy zoom lock plus manual override.
Because this is a full frame (DG) lens, it will work with any full frame of cropped Canon SLR. Quality telephoto zoom lenses are not cheap, but the Sigma 150-600mm f/5-6.3 is nicely priced compared to comparable first-party lenses. Though it is a bargain (relatively speaking), the IQ does not disappoint and the included Sigma software lets you keep the lens up to date and functioning at full capacity.
For photographers who would like a prime lens good for weddings, videography, or astrophotography, this versatile 24mm f/1.4 is a perfect choice. It handles a range of low light situations without any problem, and the bokeh can't be beat.
This lens has many fans in the astrophotography genre. But it's the quick and quiet AF, as well as the creamy bokeh and superior optics that make it a top choice for event photogr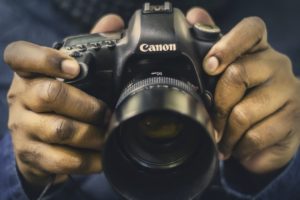 aphy. This full frame Art lens works on all full frame and APS-C Canon bodies.
When you need to capture the best portraits, the 85mm f/1.4 is a top choice. It has everything a good portrait prime lens needs: large aperture, smooth bokeh, precise focusing, and more. This full frame compatible lens boasts super high-quality construction – including glass that dramatically reduces chromatic aberrations.
Many photographers note that the Sigma version of this lens is superior to the Canon version in AF speed and consistency. Plus, it's a fraction of the cost. This is a fantastic lens for detail, vibrant colors, and consistently good IQ.