Canon's 5D series is well known and well loved, and the EOS 5D Mark IV adds itself to the lineup of excellent cameras. We think that the only Canon camera better than the Mark IV is the flagship D5. Price-wise, there isn't much difference between the two. Having said all of that, the 5D Mark IV offers some differences that will appeal to many.
There are plenty of reviews of the 5D Mark IV out there, but we want to cover some of the basic takeaways for this camera to get you started.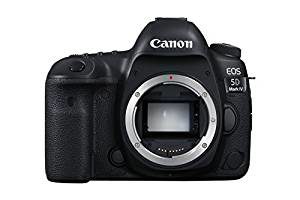 Specs
Without further ado, let's take a look at some of the most attractive specs of the Mark IV
Full-frame CMOS sensor, 30.4MP
DCI 4K video capture
61-point AF system with 41 cross-type sensors
ISO 100-32000 (expandable to 102400)
7 fps continuous shooting
Dual Pixel Raw
150,000-pixel RGB+IR metering sensor
3.2-inch touchscreen
Dual Pixel FTW
There's a lot of talk about the differences between the Mark III and the Mark IV. There are some design improvements (like better weather sealing) that are worth noting, and several updates that make the Mark IV an upgrade if you're coming from the Mark III. One of the features we are most excited about on the Mark IV is one you'll notice no matter which camera precedes this one: the advanced AF system.
The 5D Mark IV boasts the Dual Pixel AF technology. The overall autofocus in live view and stills shooting is a huge improvement over previous models and is just an all-around winner for this price point. The Dual Pixel Raw gives options like image micro-adjustment, bokeh shift, and ghosting reduction.
Monitor: Good, but Still Lacking
The LCD monitor offers a beautiful display, full touchscreen interface, and excellent responsiveness. However, as many have noted, it's unfortunate that Canon did not add tilt screen. The touchscreen works really well, and overall, it's easy to customize it. But it does still incite confusion, at least in the button customizing, a problem reported with many of Canon's cameras.
Video Options
Canon made a smart move on the Mark IV and added 4K video. However, as many users have pointed out, it's rather limited. The setup makes it simple to grab stills with good results. The Dual Pixel autofocus translates fantastically to video, especially subject tracking. With many photographers using video more frequently on their cameras, this is an overall good addition to the Mark IV, but still a bit flawed.
Versus the 5DS
One of the key differences between the 5DS and the Mark IV is that addition of 4K videos. That will likely be a deal breaker for many shoppers. In terms of resolution, the 5DS has the advantage (50.6 compared to the Mark IV's 30.4). The Mark IV's big advantage is the fantastic AF, but minute differences in speed, fps, and ISO will more than likely be the tipping factor. Between the two, it really depends on your preference, but you honestly can't go wrong with either camera in our opinion.
Overall Thoughts
If you're planning to drop over $3000 on a DSLR camera, you're obviously going to do a lot more research. However, we think the EOS 5D Mark IV is worth considering. At the price, and given the technology it shares (and often surpasses) in other more expensive cameras, it won't disappoint. It's definitely among the best cameras out there for a number of reasons – keep it high on your list.