Our Lens Recommendations
To make our recommendations, we took into account several things. First, this list is designed for newcomers to photography, so our lens selection is meant for entry-level DSLR cameras (and perhaps some mid-range/enthusiast bodies). We considered purpose, usability, versatility, and price for each of these categories.
There are, of course, so many lens options on the market. Our list is by no means exhaustive, but these recommendations are our favorites for budding shutterbugs who want to make the most of both their camera and their budget.
Best Budget Lenses
The Nikon 35mm f/1.8 is the clear winner as the very first lens you should add to your camera bag. It's affordable and will give you sharp, beautiful images. This lens is a prime lens, so you have just one focal length. This can be a useful way to consider composition and aperture without worrying about how adjustments to focal length affect your perspective.
Even experienced Nikon users love this lens. Its wide aperture lets you create background blur, instantly improving your ability to take portraits and other pictures that focus on a single subject. It also works great in low light, so this lens paired with your kit lens should keep you busy for quite some time.
Best Lens for Portraits
Like the 35mm we discussed above, this is a wallet-friendly prime lens that provides sharp photos and excellent low-light functionality. If you are after great bokeh or tend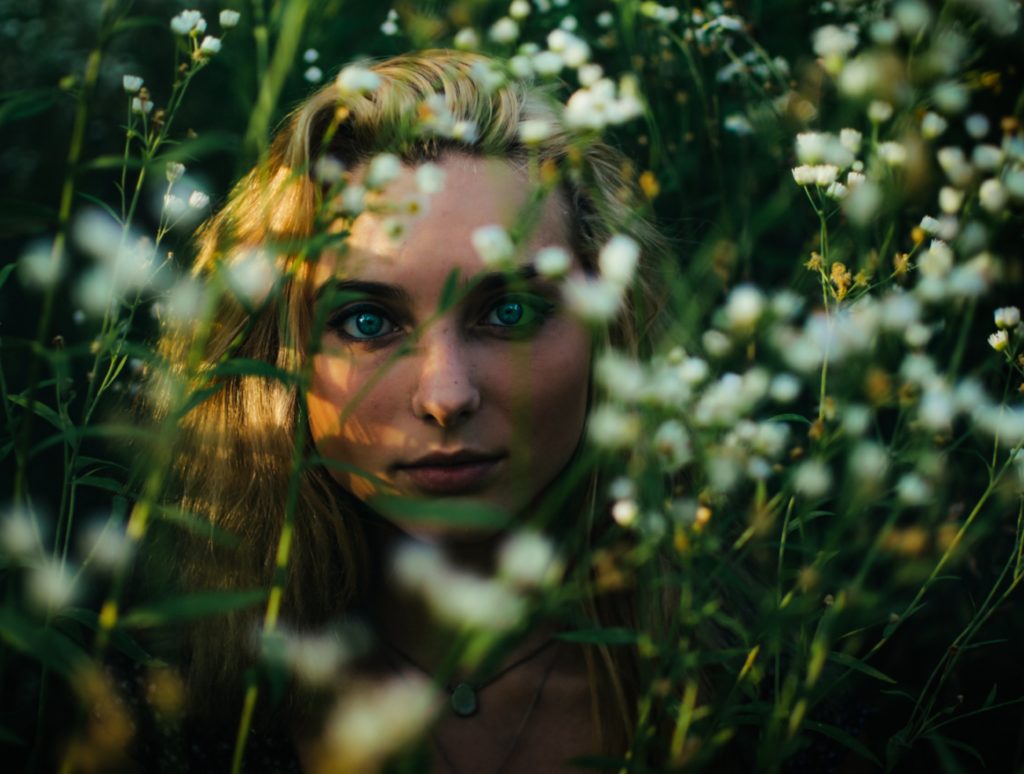 to shoot primarily portraits, this is a great go-to camera that's suitable for everyday use. Bloggers looking for a versatile camera will love this one, too.
The 50mm is actually an FX lens, though it works perfectly for crop frame bodies. This is a great investment if you think you may someday make the switch to full frame. Even if not, this is an excellent lens for beginners and enthusiasts alike. Like the 55-200mm, the only complaint we have is that it is primarily plastic, and feels inexpensive. That shouldn't deter you from picking it up if it will be a good fit for your needs, but it is something to keep in mind on all lenses that are at this price point.
Best Lens for Landscapes
The 16-85mm f/3.5-5.6 is a big jump in price from the lenses we've covered thus far. However, we think that for the price, this is the best option for landscape shooting. We like the versatility of the lens, and the sharpness coupled with the width makes this a really excellent lens that you will get a lot of use out of.
This is also known for being a great travel lens due to its specs and size. The 16-85mm has a great autofocus and the image quality can't be beat for this price range. You're still looking at a price that's significantly under $1000 for this lens. Many landscape lenses are above $1000, so we think it's a pretty sweet deal if you can budget for it.
Best Lens for Action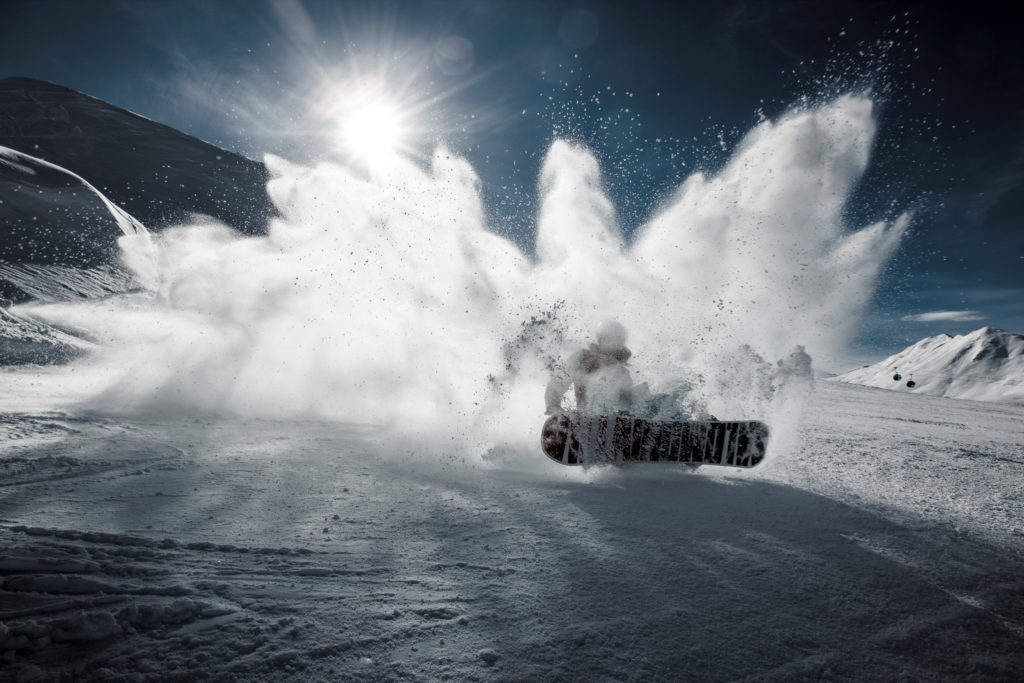 There is a newer version of the 70-300mm f/4.5-5.6 out, but we're including this older version here for both its price and the fact that we haven't checked out the brand new version yet. This is an excellent lens for action – outdoor sports, busy kids, and so forth. It has quick AF and produces clear, crisp shots.
Price-wise, you can't do much better than this for a lens that works well for action shots. Typical sports lenses are pretty expensive, making them out of budget for beginner or even enthusiast photographers. This is also a popular choice for nature photographers, with a great zoom range and quiet shutter.
Best Wide-Angle Lens
When your kit lens just isn't cutting it for landscapes or architecture shots, you'll want to make the leap to a wide angle lens. Nikon 10-24mm f/3.5-4.5 is our pick for a wide angle lens that is still (relatively) affordable. It is still a bit pricey, but when you want the best in photography for your passion projects, you have to spring a little for results.
The Nikon 10-24mm f/3.5-4.5 features excellent engineering and gives you a versatile range coupled with extra-low dispersion glass (to reduce chromatic aberrations) and a silent AF system. This lens also takes great macro shots with a unique perspective. We definitely think this one is worth the money – and worth saving up for if you are into nature or architectural shoots.
Best Macro Lens
When shooting macro, it feels more natural to have a lightweight, compact lens over a bigger, bulkier one. This one fits that bill and takes stunning up-close shots with excellent detail. It is another budget-friendly lens that users who want the ability to take great macro shots will be glad to add to their camera bag.
The Nikon 40mm f/2.8 includes Nikon's Silent Wave Motor, so you'll see fast, quiet AF. Because it's meant for macro shooting, Nikon has the Close-Range Correction system, which provides superior performance at those close distances. It performs best for macro, but that doesn't mean you can't use it for other shots, as well. For the price, it's a great addition to your lens selection.
Most Versatile Lens
For those who want just one lens to cover a wide range of situations, the Nikon 18-300 f/3.5-6.3 is where it's at. This incredibly versatile all-in-one takes the place of two lenses, which makes it ideal for traveling. For the price, there's simply no better lens in terms of flexibility and usability.
There will be some limitations to this lens, of course – with such a huge focal length range and relatively low weight, there are tradeoffs (aperture, for example). But for users with an entry level DSLR learning how to shoot and desiring a versatile lens, this really is a sweet lens that will last you a long time. This lens takes quality shots and lets you leave the other lenses at home.
If you have joined the world of DSLR with a new Nikon, congratulations! Perhaps you've been wondering about adding additional lenses to your camera bag, but you're not sure where to start. That's understandable – after all, Nikon has around 100 lens options for DSLR cameras.
In this guide, we'll discuss some of the basics of Nikon DSLR lenses, including how to read and understand DSLR lens terminology. This guide is meant to introduce new photographers to Nikon lenses, so we'll also offer some recommendations of our favorite lenses.

Why Buy Additional Lenses?
There's a good chance that your Nikon DSLR came with the 18-55mm kit lens. This is an excellent lens for you to start with if your experience with DSLR shooting is limited. You can get to know your camera settings and how to use it, as well as get some good shots in the meantime.
The 18-55mm kit lens has a focal length between 18mm and 55mm. For you, this means that it gives you a fairly good range of shots for things like landscapes or pictures in the backyard of your family. The narrow aperture will make it a bit tricky to shoot in low light conditions, however. That might be one of the driving forces for you to grab another lens.
Aside from the limitations you might encounter with your kit lens, adding new lenses to your repertoire helps you become a better photographer. You can find the best lens for your favorite kinds of shots, and you can look for lenses that will help you push yourself as a photographer. Your DSLR camera has a ton of potential with just a change of the lens.
It takes quite a bit of time to learn about DSLR photography. There are many terms and settings to learn, and taking good pictures is more about skill than the equipment you use. However, as your skills develop, purchasing lenses that match your specific purposes will help you put your skills to good use.
Finally, when you invest in lenses, you're making a long-term investment. When you first start shopping for lenses, you will probably be shocked at the prices. Most lenses are much more expensive than even the camera body you purchased, and you can spend thousands of dollars on a single lens. But these lenses can be used for years to come, including on new camera bodies if and when you decide to upgrade. (This is typically the case, but always double check lens compatibility to be sure.)
Now that we've discussed why you should consider additional lenses, let's take a look at some of the things you'll want to know and do before you buy.
Before You Buy
As we mentioned, DSLR lenses can be very expensive. However, it is worth it to save your money and get the lens you actually want and need rather than buying what you can afford at the time just to get a new lens. We strongly recommend spending some time figuring out what you want out of a lens.
We also recommend getting to know Nikon's terminology and types of lenses so you understand what each lens can do for you and what the names of each lens means. (For basic DSLR terminology, check out our Beginner's Guide to DSLR.)
Nikon Lens Terminology
NIKKOR: This is the name of Nikon DSLR lenses.
Autofocus: Expressed as AF on the barrel, you might also see AF-D (AF with distance information), AF-S (AF with Silent Wave Motor), or AF-P (AF with Stepping Motor, a new, ultra-quiet motor).
Sensor: APS-C (cropped) sensor, or DX, is probably what you have – all entry level and the majority of mid-range DSLRs have a cropped sensor. A full-frame sensor, or FX, is a more expensive, professional-level format. Both DX and FX lenses are compatible with the APS-C sensor. However, if you have an FX full-frame camera, you probably won't want to use the DX lenses (that's a discussion for another time!)
Focal Length: This a number (sometimes a range of numbers) followed by millimeter (mm). It tells you the range of zoom you have. Focal length affects the perspective of the shot, so it's worth learning more about focal length before you buy (especially if you're looking at telephoto lenses).
Aperture: Typically this number indicates the maximum aperture of the lens, but it also may show a range (f/3.5-5.6) which simply means that the aperture narrows as you zoom. This number is always preceded by f/.
Vibration Reduction: When the lens has VR in the name, this means that it has optical image stabilization. This is an important technology added to lenses that use slow shutter speeds – it helps to counter shake and provide sharper images.
Focusing Motor: AF-S and AF-P lenses have built-in focusing motors and can be used on any current Nikon body with or without a focus motor. Lenses without a focus motor are AF NIKKOR lenses.
There are many, many more terms to know when it comes to lenses, but this should help you understand a bit about lens purposes, features, and naming conventions. For more, check out this article from Nikon, which offers a comprehensive look at their DSLR lens types.
A Note on Third-Party Lenses
As you embark on a quest to find your next lens, you will likely come across third-party lenses. These manufacturers, like Sigma and Tamron, offer less expensive options that mount on different camera bodies. First-party versus third-party lenses inevitably opens up a debate about the pros and cons of buying third-party. It's definitely worth conducting your own research to decide whether you want to go the third-party route in your lens purchase. Our aim in this guide is to stay out of that debate and just recommend Nikon produced lenses, just to keep it simple.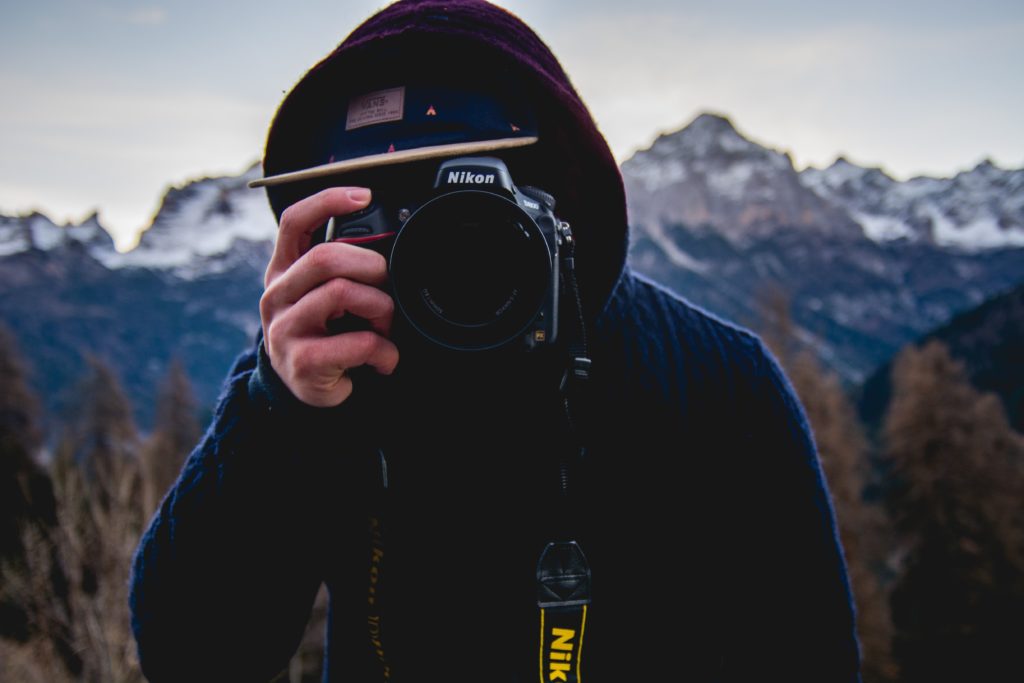 Finding Your Lens
By the time you're ready to start shopping, you will hopefully have some ideas about what you need. You can narrow selections down by purpose (landscape, sports, etc.) or by types (prime, telephoto, etc.). You may also be limited by your budget.
Purpose
While photographers shoot all sorts of different types of subjects and scenes, there are a few fairly standard purposes that can help refine your lens needs. Each has a specific feature that suits that purpose; for example, sports and action shots need a fast shutter speed. Here are a few of the primary categories you'll see regarding lens purposes:
Landscape
Portrait
Wedding
Sports
Wildlife
Architecture
Creative
Types of Lenses
There are a few types or categories that you'll see when you're looking at lenses.
Standard/Kit Lenses: Come with the camera body
Prime: Has only one focal length
Telephoto zoom: Gives you a range of focal lengths
Wide angle: Allows shots with a very wide perspective
Macro: Designed for shots that are up close
The focal length of any lens can help you determine what purpose and/or type of lens you're looking at. Telephoto, for example, is 70-200mm. Wide angle is 21-35mm, while ultra wide angle has a range of 10-21mm. A standard or portrait lens will typically be 35-70mm.
Zoom lenses are considered to be more versatile because they have more options in focal length. Prime lenses, on the other hand, are usually faster and clearer, with less distortion. Prime lenses are often great for low light shots and for portraitures with good bokeh.
Price
DSLR lenses range in price from a few hundred dollars to thousands of dollars. Of course, your budget will dictate which lenses you can add to your camera bag, but we do recommend saving up for lenses you actually need instead of simply buying less expensive gear.
However, spending on gear like lenses is an investment in your photography. Most upgrade to a new camera body at some point – especially if they start out with an entry-level model and develop their photography skills. Lenses, on the other, might be a one-time purchase – most lenses will work on upgraded camera bodies. At the very least, a lens is something that can last you a long, long time, and move with you to both new cameras and contribute to richer photography skills.