When you are ready to add to your photography gear, you might find yourself immersed in the world of Nikon DSLR lenses. There are multiple lens options for any situation and at every price point. Our guide to Nikon lenses for beginners covers some of our favorite lenses for those looking beyond kit lenses. But there are even more options out there.
Third-party lenses come from manufacturers that create lenses that will work with different camera bodies. Sigma is one of the most popular third-party manufacturers, and their lenses are quite popular with everyone from novice to professional photographers.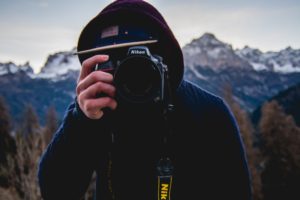 Buying third-party lenses can save you a lot of money, and Sigma has some excellent offerings. In this guide, we'll talk about some of the best Sigma lenses you can pick up for your Nikon camera.
Introduction to Sigma
Sigma has been producing great camera lenses since 1961. Their products are highly regarded and less expensive than Nikon lenses.
Sigma lenses are available in DG (full frame) and DC (APS-C). The three lines you'll see are Art, Contemporary, and Sports. Features of Sigma lenses match what you'll see on Nikon lenses, with Sigma's own terminology used instead. A few of those features include:
OS: Optical Image Stabilization, to minimize vibration
HSM: Hypersonic Motor, for fast and quiet focus
EX: High-quality, professional lens
Before You Buy
There are several ways to narrow down your selection of lens options. The first is to determine what you usually shoot. Some examples include landscapes, events, sports, or portraits. From there, you can get to know lenses that are best suited to those situations. Shooting wildlife requires longer zoom lenses, while portraits usually need larger aperture settings.
You may also need to pay attention to the format compatibility of the lens. This is primarily if you have (or plan to get) a full frame Nikon such as a D750 or D5. Sigma DC lenses will not work well with full frame Nikon bodies.
Finally, make sure the lens has the Nikon mount when you buy. Those are the main factors to keep an eye on; otherwise, the sky (or your wallet) is the limit.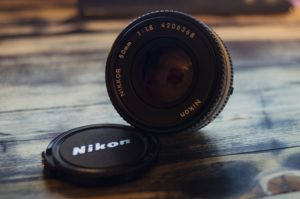 Best Sigma Lenses
Here are our top picks for Sigma lenses for your Nikon SLR.
Sigma 105mm f/2.8 EX DG OS HSM Macro
This macro lens captures superior shots every time. It features exceptional construction and glass that corrects chromatic aberrations and distortion. The optics also include Super Multi-Layer coating that reduces ghosting and flare. The Optical Image Stabilization (OS) feature makes close ups easy and counteracts shaking.
This is a full frame (DG) lens, so it will work in any Nikon FX or DX body. It is a prime lens, so it has a set focal length, but it is a great length for macro shots. It features great bokeh and sharp subject capturing. It's a bit on the heavy side, but that is typical for a quality macro lens. This is an excellent option for photographers who want to focus on capturing beautiful close ups.
The super wide angle 10-20mm f/3.5 is a versatile lens that is beloved by street and real estate photographers. It effectively captures the whole scene, and the aperture is great for low light shots. Another perk of this lens is that it minimizes distortion, which can often be an issue in ultra-wide angle lenses.
This is an EX lens, which means that it is extremely well constructed. You'll get sharp images on this cropped sensor only lens. The price is fantastic, especially when you compare it to comparable first-party lenses. Some pros even prefer this lens's performance to the Nikon equivalent.
Sigma 50-100mm f/1.8 Art DC HSM
The 50-100mm f/1.8 covers three popular lengths in one lens. It has the sharpness of a prime lens with zoom capabilities, making it an excellent go-to lens for a variety of situations. Fans of this lens rave about the bokeh and the contrast. There is little to no distortion and flare, and it is tack sharp out of the box.
This is a DC (crop sensor) lens, so it is designed for APS-C bodies. It is a bit heavy, but the zoom and aperture make the weight necessary. Price wise, you can't beat the Sigma for this telephoto zoom lens focal length and quality.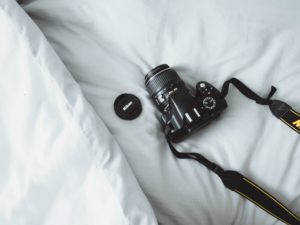 This prime lens is beloved for portraits, but it's also an excellent lens for landscape and street photography. It has an exceptional build quality and an efficient HSM system. The optics feature SLD glass and virtually eliminate chromatic aberrations, making lovely high contrast shots. Sigma's Super Multi-Layer Coating here means a huge reduction in flare and ghosting.
It's the sharpness that really sets the Sigma 50mm apart from the rest. It consistently outperforms other comparable lenses, and users can't stop raving about it. It has the creamy bokeh many photographers clamor for, and it is ultimately an excellent lens for pros and enthusiasts alike.
Sigma 150-600mm f/5-6.3 DG OS HSM Contemporary
The 150-600mm is a hyper-telephoto lens that is both dust and splash proof. It's a fantastic lens for landscape and wildlife photographers. It's portable while featuring the must have silent HSM and OS elements. It retains sharpness throughout the zoom range and it focuses fast and effectively.
This lens is good for full frame and crop sensors and has all the bells and whistles of a pro level lens. It's definitely worth saving up for, but even at the price, it is significantly cheaper than some other equivalent lenses.
Sigma 18-35mm f/1.8 Art DC HSM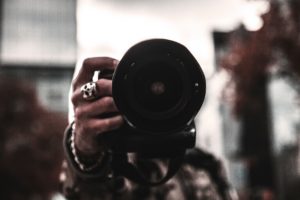 This wide angle lens has a pleasantly large aperture, making it really stand out from the pack. Shooting in low light is a dream, as is shooting in tight spaces. It has tack sharpness and an excellent build. This lens is perfect for a variety of shoots: portraits, landscapes, close ups and more. As with the other lenses we've covered, the 18-35mm boasts SLD glass to reduce chromatic aberrations. A 9 blade diaphragm means you'll get beautiful bokeh.
The 18-35mm is a must have for nearly any camera bag. It is a DC lens, however, so this is only good for crop sensor camera bodies. But if this fits your camera, you'll get all that wonderful quality, plus fast and accurate focusing. It's truly a versatile lens that is a spectacular upgrade from your kit lens.