The Bokeh Hub team is at the massive Consumer Electronics Show in Las Vegas, Nevada this week! It's not a huge deal for cameras, but we still had fun checking out the booths of some big names. Here's what we caught on day one.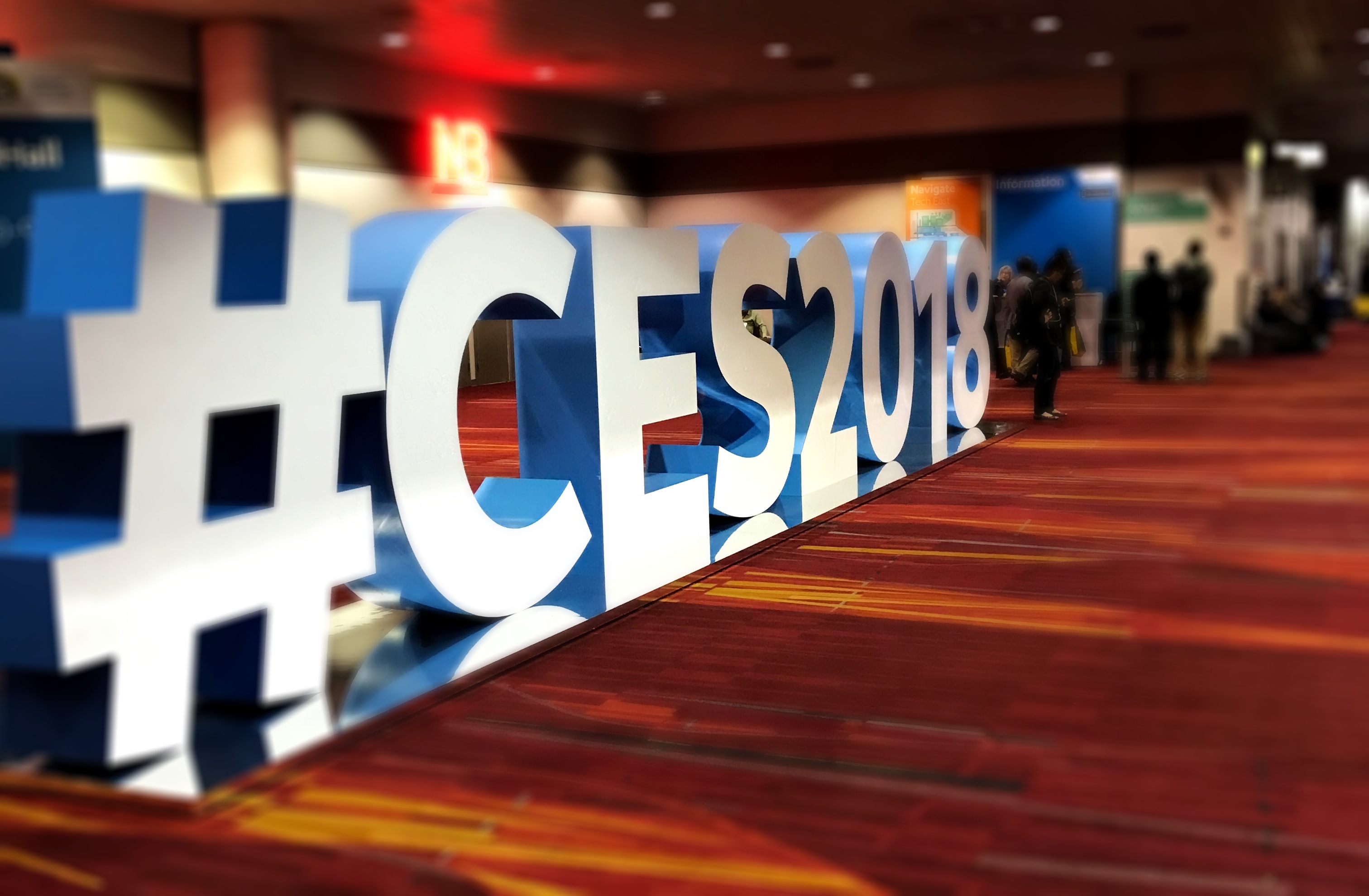 While there isn't much new in the world of cameras this year, we had the opportunity to see some pretty cool devices, plus get our hands on the Nikon D850. (See our full review here.)
Canon had a great setup that allowed visitors to play around with cameras and try out food photography.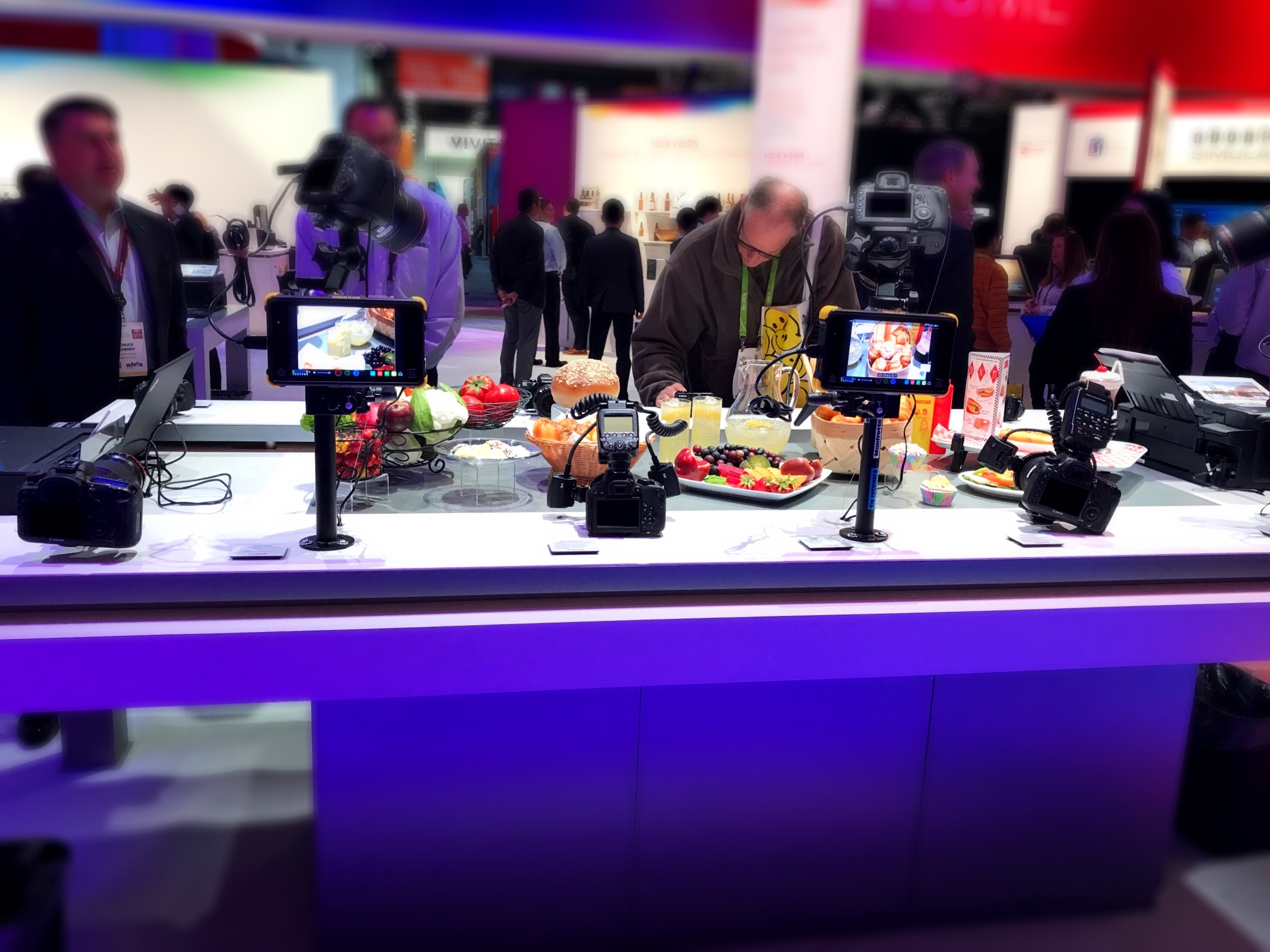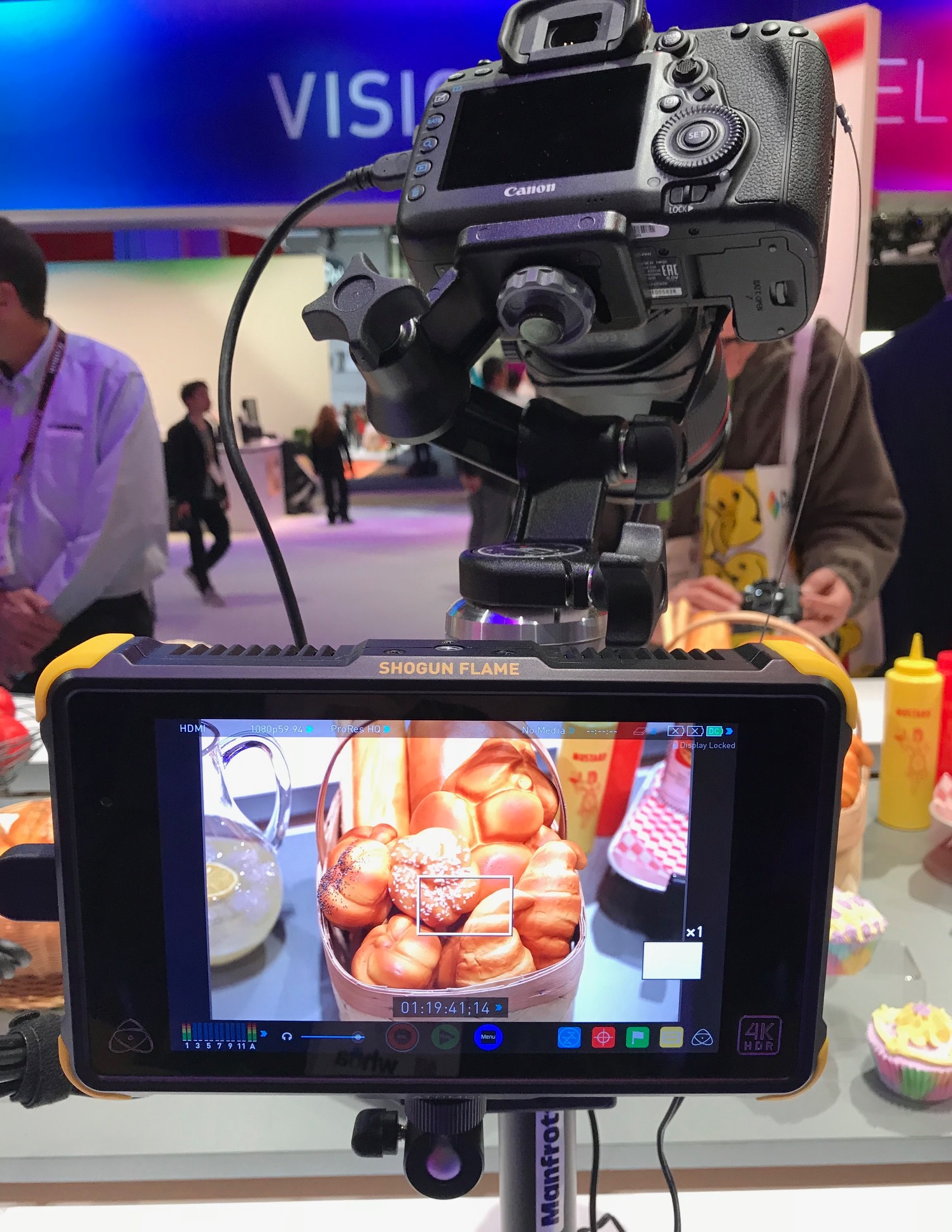 We learned a bit about the Sony Camera Control Box designed for the RX0 Ultra Compact camera.
Two of our favorite exhibits were the Kodak and Polaroid, with both offering bright colors and fun, hands-on activities.
Kodak
Kodak showcased their instant cameras in plenty of colorful options, as well as the Kodak Mini Instant Printers. These are fun, quick, and have great quality, so we'll definitely be talking more about these.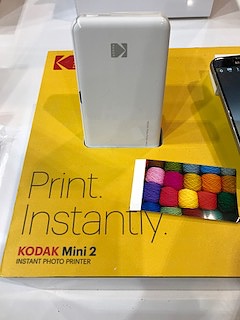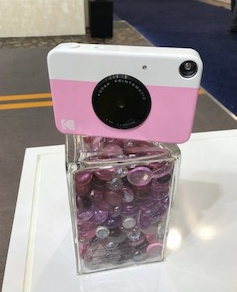 Polaroid 
Polaroid's booth was devoted to the OneStep 2, with a rainbow of color throughout. The OneStep 2 features the original Polaroid format, high quality lens, a 60 day battery life, and a self-timer mode.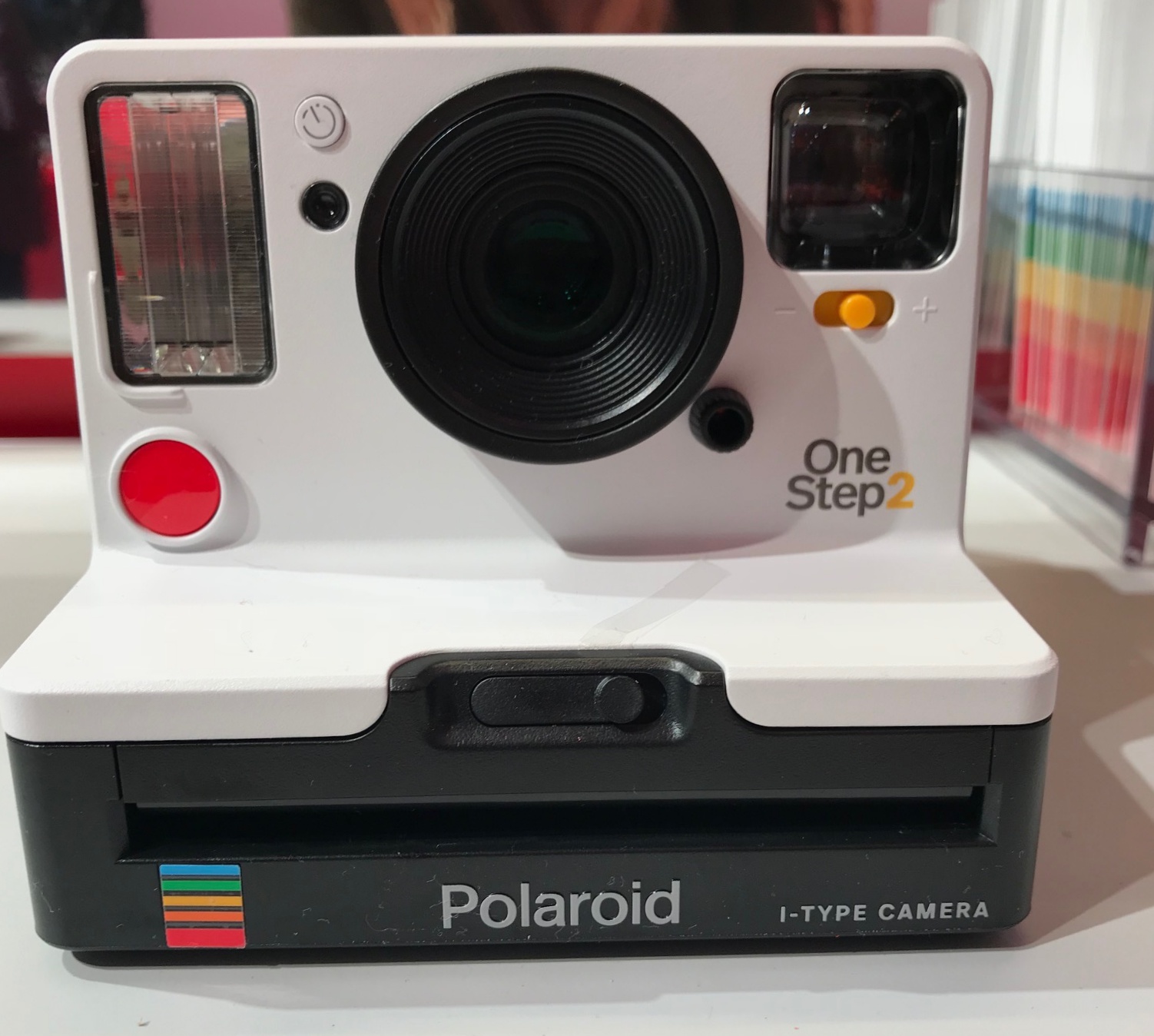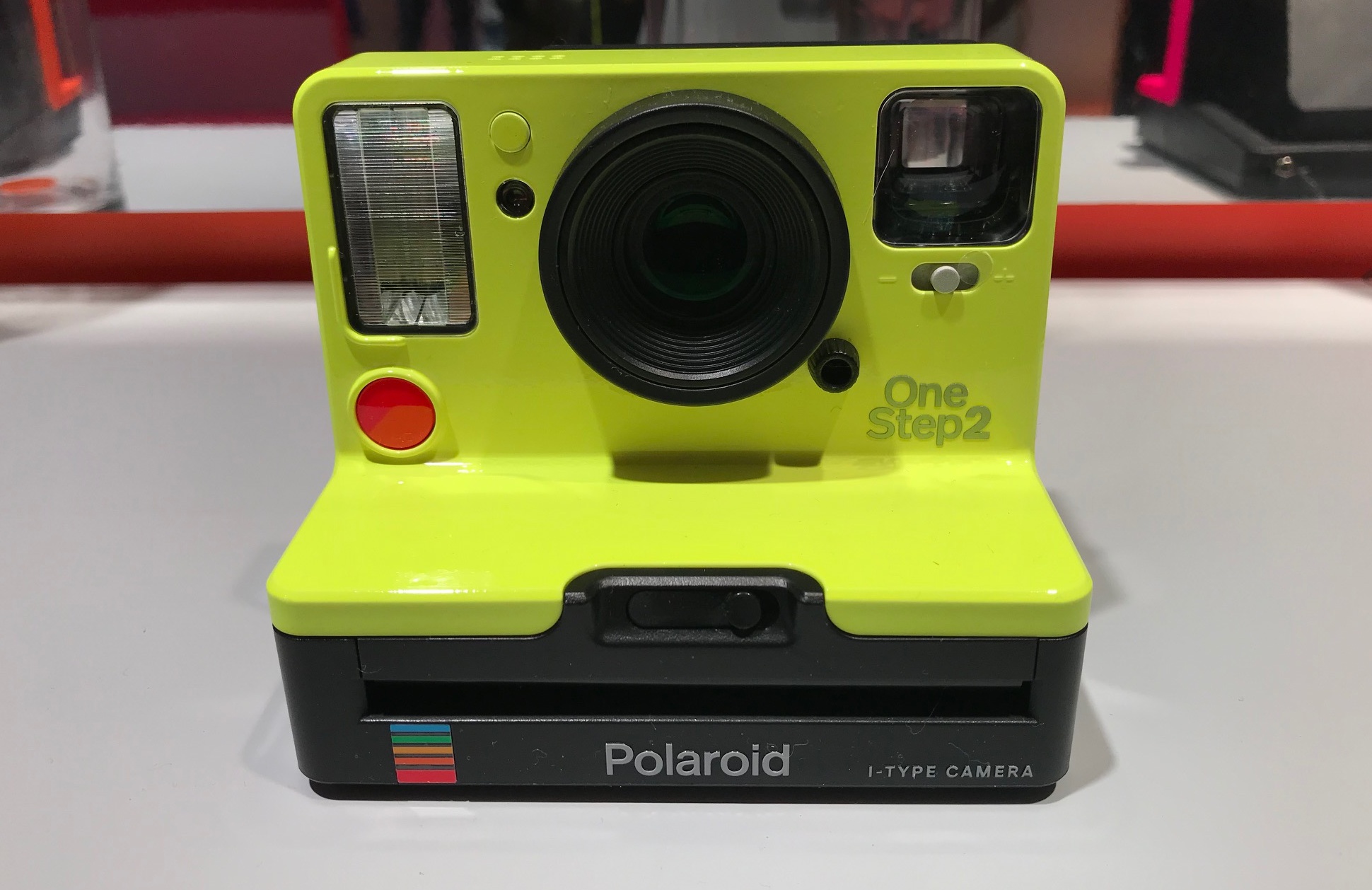 The biggest and buzziest announcements in the camera category came from security cameras and drones. However, there was one announcement from Panasonic worth noting.
Panasonic showcased their forthcoming GH5S Mirrorless Camera, which is video oriented but still excellent for stills. We didn't see this one in person today, but we'll be watching this lineup of Panasonic mirrorless cameras in the coming months.
That's about it for cameras! The past few years have been pretty boring for camera enthusiasts at CES. As with some other categories, camera manufacturers tend to release products on their own timeline.
We tracked down GoPro and several drone manufacturers, so we'll discuss those soon.