Buying a new lens for your SLR camera can really break the bank. Good quality lenses can be incredibly expensive. Fortunately, there are some additional options to check out i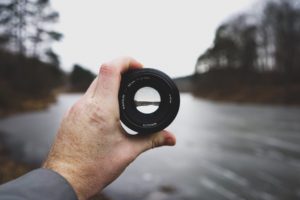 f a Canon or Nikon brand lens is outside your budget. Third-party manufacturers offer lenses with mounts that work with different camera bodies and are usually cost quite a bit less.
Tamron is one of those third-party manufacturers and they have a great selection of lenses for Canon and Nikon DSLR cameras. This guide will take a look at some of the best lenses Tamron has to offer for your DSLR camera.
Tamron 18-270mm f/3.5-6.3 VC PZD All-In-One Zoom Lens 
This compact and lightweight zoom lens works fantastic for travel. It is budget friendly, especially given its range and quality. It gets great wide angle shots, and features both vibration control and a silent motor. The 18-270mm f/3.5-6.3 is a super versatile lens that produces good quality images.
This lens will work on APS-C sensors and has available mounts for Canon, Nikon, and Sony – though the Sony Alpha mount does not include Vibration Compensation.  The sharpness is quite remarkable given the zoom range. For travelers and spontaneous types, this versatile lens is a great match.
This macro lens is one of Tamron's most loved lenses. It captures sharp up-close images and features advanced optics technology to reduce ghosting and flare. It's well constructed, with both moisture- and dust-proof construction as well as front coating to repel water and fingerprints. This is a solid lens built to work hard.
The 90mm is great for low light situations, and Tamron's Vibration Compensation elevates this lens's abilities even further. It comes in Canon and Nikon mounts and is a great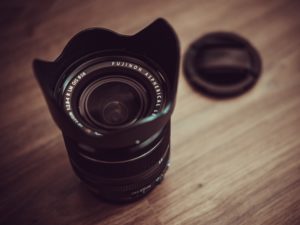 choice for everyone from macro shooters to bloggers and portrait photographers.
Tamron SP 70-200mm f/2.8 Di VC G2
Though it's a bit spendy, this telephoto zoom lens is well worth every penny. It offers incredible sharpness and little to no chromatic aberrations or distortion. The 70-200mm has fast, accurate, and nearly silent focusing, so it's a great lens for wildlife photographers in particular.
The 70-200mm is actually one of the most compact zoom lenses in its class. IQ is stunning at every range, and the Vibration Compensation works well for image stability. Many users find this lens to be superior over the first-party lenses of identical specs.
Tamron SP AF 17-50mm f/2.8 XR Di II LD Aspherical (IF) Lens
If you want a good portrait lens with creamy bokeh and excellent IQ, the 17-50 f/2.8 is a wallet-friendly option that doesn't disappoint. This lens isn't just for portraits, though. In fact, it's an excellent all-around lens that captures great sharpness with no chromatic aberrations or distortions.
Canon mounts work with most of the APS-C sensors, and there are mount options for Nikon, Sony, and Pentax as well. AF is fast, though at lower lights some users see issues. Overall, it's an affordable lens that will more than meet your expectations for a variety of shooting situations.
Tamron SP 70-300mm f/4-5.6 Di VC USD
The 70-300mm is a wonderful lens with a ton of perks: great optical performance, ultra-silent AF, image stabilization, and great focal length. It's a highly versatile zoom lens that will be great for traveling, nature, street photography and more. This lens is compatible with both full frame and cropped sensors.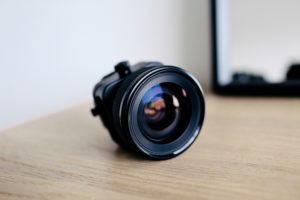 The sharpness on the 70-300mm is consistently excellent. It's both lightweight and compact, and one of the best things about it is the affordable price. This is a perfect next-step lens when you're ready to move beyond the kit lens. It's also high quality enough that enthusiasts and even pros will appreciate it as well.
Tamron SP 15-30mm f/2.8 Di VC USD Wide-Angle 
Our last Tamron lens pick is another full frame compatible lens. This excellent wide angle lens has a fast 2.8 aperture and Vibration Compensation, making it a great choice for a variety of shoots. Real estate, architecture, and other photographers will appreciate the solid build and tack sharpness.
The 15-30mm works great in low light situations and has been used for astrophotography with good results. It also features weather sealing and premium optics. It's a high-quality wide angle lens that is well worth the money.